Our Canadian Missionaries (& their families)
Les and Rita are the founders and field directors of Impact Ministries. With their leadership, Impact Ministries has grown from a dream to a mission with 10 school programs, 1500 sponsored children, a medical clinic and host to many Short Term Mission Teams each year. In the past 15 years, Les and Rita have raised up many Guatemalan leaders; guiding teaching, challenging and praying for them. Rita has mainly been involved in discipling the Guatemalan leaders in very intentionally focused leader's workshops and challenging them in God's Word. Les administrates all the areas of the ministry such as the finances, the clinic, construction, agriculture, technology, transportation, and communicates with the boards, the donors and short term mission's teams. He travels out of Tactic on a regular basis to minister to the visitors and teams, to meet with staff and boards and to tour and do promotional work in North America. Les and Rita truly love the Guatemalan people and are committed to serving God by serving His children in Guatemala.
www.busyinguate.wordpress.com/

Ruth and Walter have served Impact Ministries from the very first years.  They are confident that God has called them to serve Him with Impact Ministries and believe that God has specifically called them to serve others. It is their desire to be faithful with what He has given them.  Walter supervises all of the construction, directs the nutrition and feeding program in the schools, manages all of the property guards, and preaches and serves in the church.  Ruth is the Director for Child Sponsorship in Guatemala and is providing all of the sponsorship packages for the Support a Class program.  They are busy. They are constantly reminded of His provision through those who are supporting them financially and praying for them. "Our hearts are filled with gratitude for your faithful giving." Learn More about Ruth and Walter
Learn MoreDonate to the Ministry of Ruth & Walter
www.julioandjulielem.wordpress.com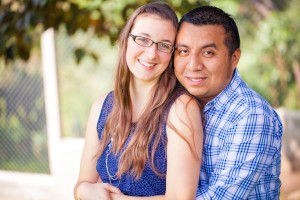 Julio grew up in Tactic and studied in Beersheba, Impact's first school. He has served with Impact Ministries
in many capacities. He is part of the Guatemalan Ministerios Impacto Board, and now has administrative responsibility for Short Term Mission Teams and transportation. Julie was first introduced to Impact Ministries through a short term mission trip in 2005. In September 2007 she moved to Guatemala and is serving with Impact as an administrative assistant to Field Director, Les Peters.
Together they head the leadership team of the Rio de Vida Purulha Church, directly serving and ministering to families and individuals. They also form part of the Orphanage Committee, which is the fulfillment of a long term childhood dream of Julie. On the mission field and as believers in Christ, we have come to realize that we cannot do anything on our own. We are dependent on Christ and on His Body which is the Church.
Learn MoreDonate to the Ministry of Julie & Julio

Liz has been a child sponsor with Impact Ministries from the very beginning.  She met Les and Rita 26 years ago, and came to Tactic in August, 2013.  In the first year she taught English to adult Impact Ministries staff & high school students and taught Tim Kindergarten in English. This year, she taught English to high school students and the Grade One curriculum to Tim.
It is her passion to teach and she has truly enjoyed working with the Guatemalan people and the Short Term Mission Teams in Guatemala.
Learn MoreDonate to the Ministry of Liz

Don and Sandra have been involved with Impact Ministries since 2007. They were impressed with what God was doing in Guatemala, and quickly saw the life transforming power of God at work. They were initially involved as team leaders, guest house hosts and team hosts. They are both a part of the Orphanage Committee, developing plans for the Vida Children's Home.  Sandra was able to join the Engineering International Ministries Canada Team that completed the design for the orphanage.
Since July 2015, Don and and Sandra have been managing operations for Impact Ministries Canada. In this role, they provide leadership for the of the Canadian Office staff and volunteers.
Learn MoreDonate to the Ministry of Don & Sandra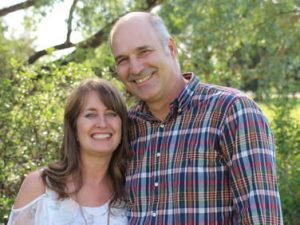 Scott and Julie have had a heart for the mission of Impact Ministries since their first trip to Guatemala as part of a short-term mission team in 2006. At that time God placed a yearning in their hearts to become more involved in the ministry. Since then, Scott and Julie have have had the opportunity to lead and host several teams and have volunteered in various capacities with Impact Ministries. Scott and Julie are at a stage in their lives where they feel the Lord is calling them to full-time ministry. They are now in the role of managing operations for the Impact Ministries US office. Scott and Julie feel privileged to partner in the work that the Lord is doing in Guatemala through Impact Ministries.
Gifts are tax deductible.  Spending of funds is confined to programs and projects approved by Impact Ministries. Should a donor designate a contribution, we will honour that designation, with the understanding that when the need for such a program or project has been met or cannot be completed for any reason as determined by Impact Ministries, the remaining designated gifts will be used where most needed.