Support a Class in one of our Impact Ministries Schools
Impact Ministries' Support a Class program was launched in the fall of 2015, and is currently providing additional support to our children and their teachers as they follow the calling that God has on their lives. We invite you to be a part of this program by supporting a class!
Why the Support a Class Program is Needed
Current sponsorship income is no longer sufficient to cover the costs of all the services we provide to the students. This has been compounded by the low Canadian dollar and the mandated increases in salaries and benefits by the Guatemalan government.
Some of the reasons for this program are:

The Canadian dollar has gone down significantly against the Guatemalan currency, making it so that our child sponsorship money transferred to Guatemala is not stretching as far as it used to. The schools need more money to operate so that these children can receive an education.
Impact Ministries operates their own schools. The cost of maintaining the schools and the salaries for our staff is growing as the government of Guatemala has mandated wage increases and added benefits. It is a joy to compensate our amazing teachers as they are incredibly dedicated to their students. The Support a Class program helps us to pay our teachers fairly. Our staff are acting as national missionaries and are doing a terrific job!
We are at a critical point in our ministry. Ministry is always more about the people than the programs. If we lose our staff because they don't earn a living wage, that is the largest loss we can incur.
Our mission statement is to train up Guatemalans for leadership by teaching Biblical principles in such a way that they become integrated in their lives and effect spiritual change in their society. This is why we do what we do. This is why we operate schools in Guatemala. So that the children can receive an education and learn to know and love the Lord. They will then, in turn, grow to make a difference in their society! All for God's glory!
Your Opportunity
Join 1,000+ child sponsors to raise up a new generation of leaders by supporting a class! 
Support an entire class of students
Watch them grow and develop as they progress through school
Get communication from the students in your class twice each year
Pray for the students – and enjoy their prayer for you
Know that you are helping build the next generation of leaders
Support a Class Testimonial – Nick and Jan
"My wife Jan and I were very excited to hear about the new Support a Class program with Impact Ministries. We immediately jumped at the opportunity and became the proud sponsors of an elementary class at the Vida Mocohan school. We learned that this community experiences much poverty, and that many children come from difficult family situations in their home.We were able to visit the Vida Mocohan school and meet our class during a recent trip to Guatemala. What an amazing experience! We witnessed first hand the beautiful work God is doing in the school. Students are learning to seek God, and there is a feeling of love and peace. They are also so thankful. We pray for them regularly, but this group of students has also committed to praying for us. What a feeling knowing that 20 children in Guatemala are remembering you in prayer!  It has been such a blessing to us to be a part of training these future leaders. We could not think of any better investment. We hope to be there when they graduate in 2028!"
Support a Class Testimonial – Tim and Meryk
"Over the last number of years we have seen God use Impact Ministries to transform lives! Through child sponsorship and short term teams we have witnessed people coming to Christ and becoming a new creation. When we learned about the Support a Class program we were eager to join Impact Ministries in this new opportunity. This month we had the incredible opportunity of meeting our Class! We were truly blessed by our time with the Mocohan Prepa Class, we felt so loved! For us, the monetary commitment became so trivial when we hugged the precious Guatemalan children who were staring up at us. When we locked eyes with each one they said with such sincerity "thank you for sponsoring my class". It is our joy to be able to financially support their learning; but even more so to be able to lift each child and their teacher up to the Lord by name that they may be in Christ and become a new creation."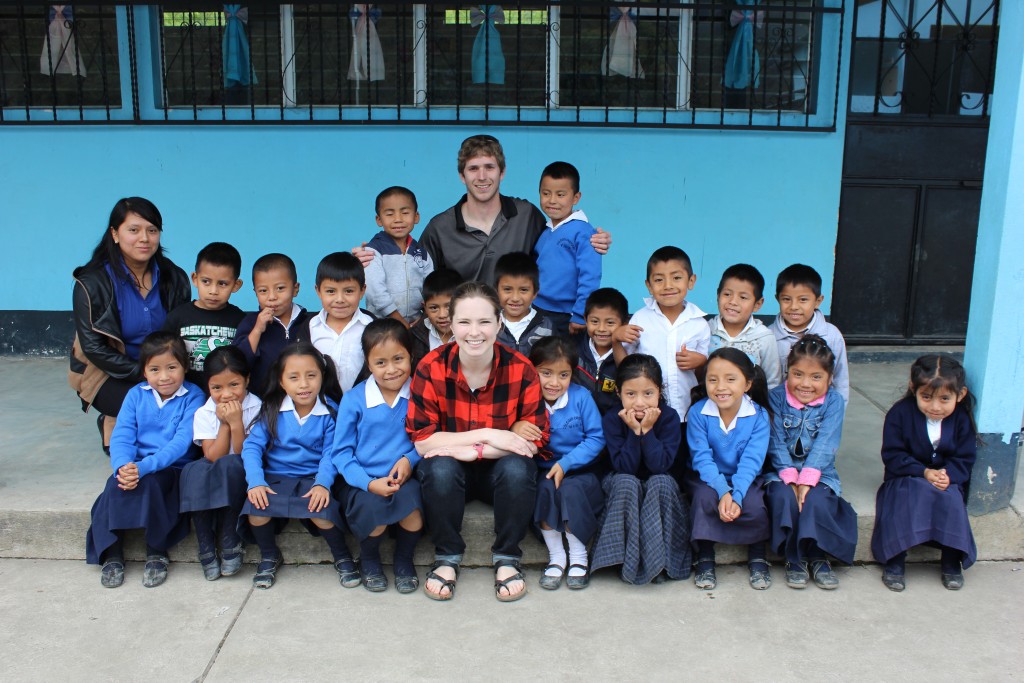 The Goal – every class fully supported

!
[wc_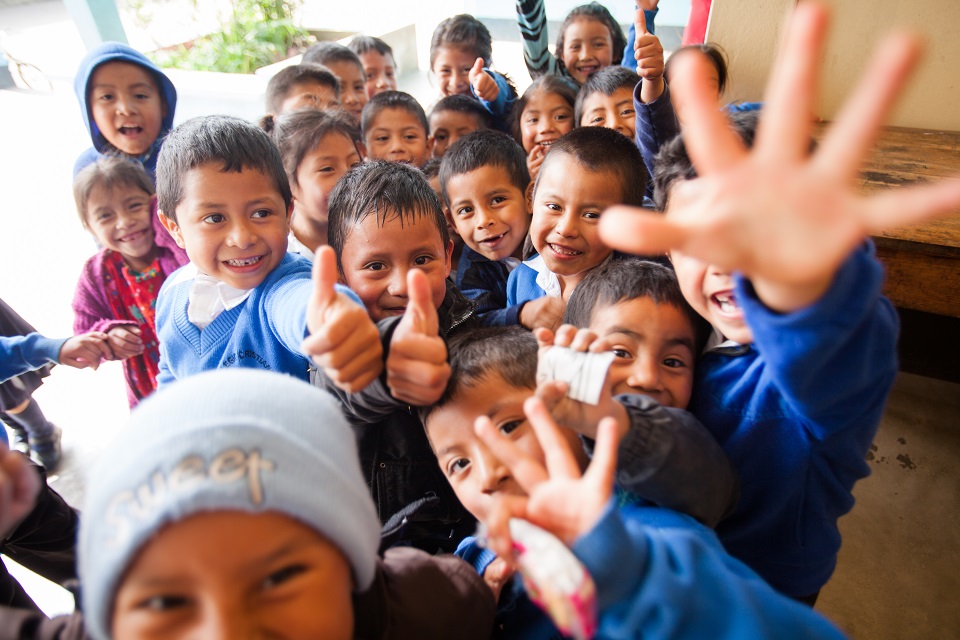 More Information
For more information, please feel free to contact our Canadian Office Administrator, Annette Delbridge, at canada@impactministries.ca or call (250) 434-4350.