Sometimes challenging times can motivate us to make an impact. We'd like to share with you how a grade 8 student from Saskatchewan turned her own challenges into a chance to make it easier for children in Guatemala to have the supplies they need to get an education:
Danica describes herself as a girl who is somewhat shy, yet when she sees the need to help someone, she rises to the occasion. She says she made the best decision of her life when she decided to accept the Lord at camp a few years ago. However, through circumstances that included being a victim of bullying, Danica became depressed, was filled with anxiety and felt alienated. This was a challenging time, but she has come to a point of being able to forgive these individuals and is trying to let Jesus shine through her life.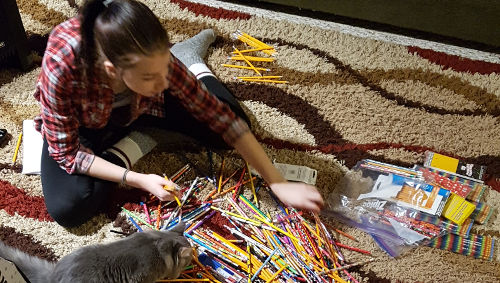 Danica's actions are shining all the way from Saskatchewan to Guatemala! She heard about Impact Ministries after her cousins went on a short-term mission trip with their high school, and she wanted to help make a difference. So when Danica had the opportunity to lead a team in global action in grade 8, she decided that she wanted to help children to go to school. She knew that it is challenging for girls to get an education in Guatemala:
"As a girl, I am extremely thankful that I have the opportunity to receive a good education. I also know that girls usually drop out of school in Guatemala before the third level. I want to personally tell these girls to never give up. Even in the darkest of times, keep fighting; I want to see these students go on to become doctors, lawyers, mothers, and educators. Most importantly, I want these children to receive the same resources and the same privileges as I have."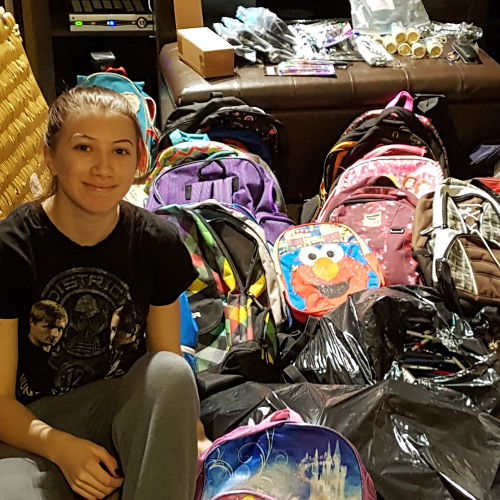 With this in mind, 14-year-old Danica decided to raise money and collect backpacks and school supplies for children in Guatemala. The backpacks she collected are now being distributed to students in our Vida schools.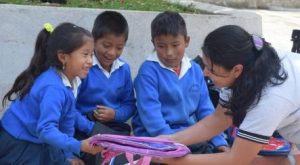 Small items that we take for granted in Canada – like pencils, markers, and other school supplies – are often out of reach for our Vida students who come from impoverished families.  For these students, a gift like this is an unexpected treasure.  And more than that, our students realize that someone was thinking of them . . . how amazing, that God would see their need and speak to the heart of a 14-year-old girl in Canada – and that she would respond in such a selfless way.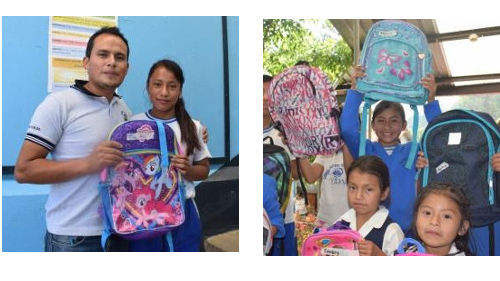 Danica says that for her, this is not the end, rather just the beginning of living a life focussed on others.  And we know it's not the end for our Vida students either, who now have some of the supplies they need to learn effectively thanks to a teen from Saskatchewan who responded to the need that God placed on her heart.
Want to make your own impact on children's education in Guatemala?  Support a Class  and be connected up with a group of students from our Vida schools. Select your class today!