Dr. Chris Brandenburg, our Medical Engagement Coordinator, just got back from a trip to Guatemala – Here's his update:
I have to say, it was so exciting to be back at the Impact Ministries Clinic!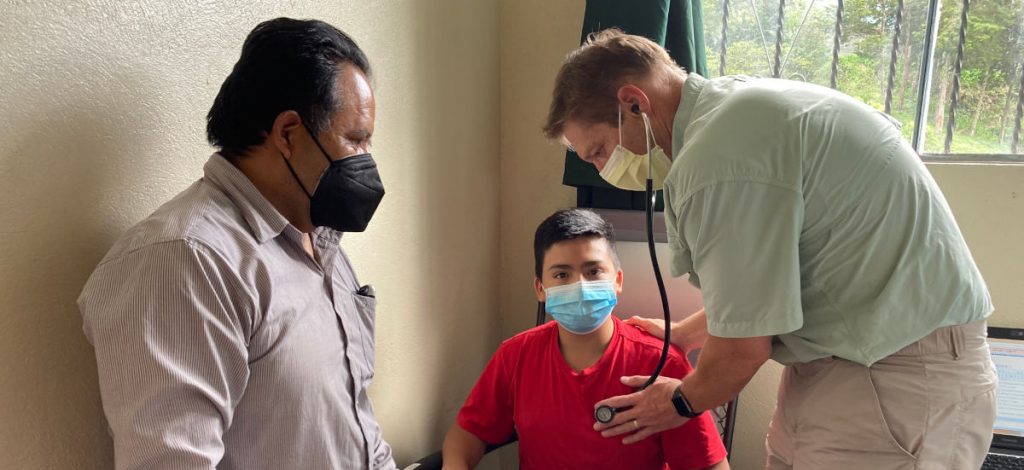 We spent time with the two local nurses recently hired to help get the clinic fully up and running again and even got to spend the week treating patients with Dr. Rivas from Guatemala. He is a Christian physician who has such an incredible heart for the poor and the Guatemalan people. We're hoping to hire him soon to spend a week a month at the Impact Clinic treating patients and overseeing operations. He is exactly the kind of doctor that we all would want treating our patients and would represent Impact Ministries very well.
As many of you know, the medical and dental needs of the people in the Impact Ministries area of Guatemala are often beyond words. However, being there last week reminded me just how little it takes to make a huge difference in the medical and dental care provided to them.
Did you know that $35 can provide a nurse for a day for the clinic, and $85 can provide a physician? Just $60 can provide a day's worth of medications and medical or dental supplies. In fact, $215 provides for a full day at the Impact Ministries Clinic – all the medications and supplies, along with two nurses and a doctor to provide much-needed health care alongside our medical teams. Approximately $130 can provide for the costs of a dental clinic with a volunteer dentist.
Will you help us ensure that the Impact Ministries Clinic has stable funding to continue to provide these vital health services to our Vida students and their families, our church families, and our Impact Staff? Your ongoing support will allow us to focus on better overall patient care maintenance of care, as well as to expand our outreach into the many outlying villages that are also in extreme need of medical and dental care.
Thank you for your part in impacting body & soul through your involvement in the Impact Ministries Medical Clinic!
(We're also starting to schedule our Medical Teams for 2022. See www.impactministries.ca/medicalmissions to schedule a team or to see our list of Open Medical Team Dates)