"Together we Give" – that's the theme for #givingtuesdayNOW. And that's something we know the Impact Ministries community is good at!
Today – Tuesday, May 5th – has been designated as #GivingTuesdayNow around the world – an additional global day of giving as an emergency response to the unprecedented need caused by Covid-19.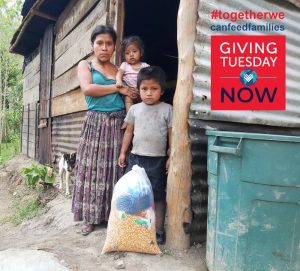 You've already come together in an unprecedented way to provide food hampers for our families, many of whom are struggling to keep their children fed during this crisis.
"Brothers and sisters, thank you so much for everything that you have given us, for groceries," says 11-year-old Angel on behalf of his family, "We didn't have food. Thank you so much for all that you give."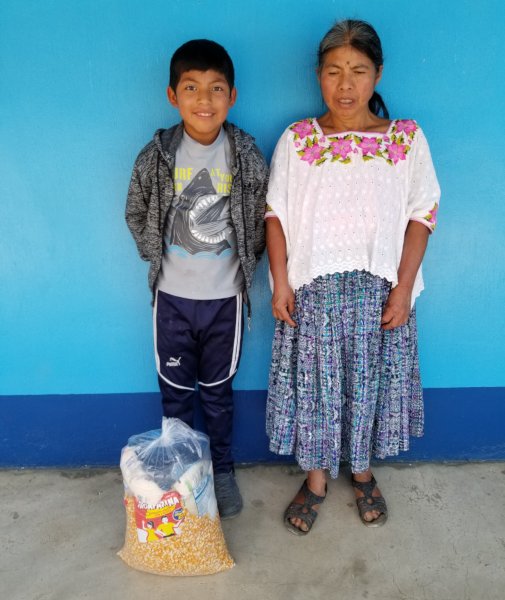 But food runs out, and we don't know how long the current situation will last. So, for #GivingTuesdayNow, we're asking if you'd reach out to your friends to make sure that together we can keep providing food to Angel's family and others like his.
Will you create a fundraising page to share the need to feed families in Guatemala? When you and 3 friends give just $10 each, together, you can provide a generous food hamper for a family like Angel's.
It's quick and easy – click Together We Can Feed Families, then click the button that says "create my own fundraising page!" Enter your name & email address, and you'll be emailed a link that you can share on social media, by email, or however you communicate best.
(Once you're there, you can scroll down to donate directly on our page, or create your own to share.)
Together we can feed families for #givingtuesdayNOW! Thank you so much for sharing your passion for the people of Guatemala with others you know!